2002 EHDA History
Print versions of the 2002 EHDA History are hard to find. If you want to know more about our neighborhood, here is a pdf of that book. Evergreen History
1904 Map from real estate agents  showing Memphis with a nod to a new neighborhood they were selling, Evergreen.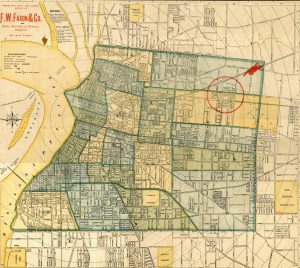 Special thanks to Bob Canada for sharing his map with us and to Suzanne Bonefas at the Crossroads to Freedom Project from Rhodes for digitizing the map.
September 21, 2019 is Evergreen Historic District Association Day in the City of Memphis. Read the Mayor's Proclamation.